Since September 2017 I am suffering from an elbow injury.
I prepared the 2018 season as well as I could, combining hard training with trying lots of different therapies and doing the many prescribed exercises. I thought I was going to be more than ready when the season started. Unfortunately it was not exactly as I had hoped.
I was in a pretty good shape when the competition season started in July, but I still suffered a lot from the injury.
The pain wasn't gone and was getting worse: I was pumped faster than usual and had to handle a loss of strength caused by a constant hypertension in the muscles of my arm.
Nevertheless, after quite a bit of hesitation, I decided to start the season and despite the injury, 2 foot slips and some time-outs, I still got 2 bronze medals.
After the world championships I decided to stop my competition season even though there were 3 more world cups on the calendar. It was a difficult decision, but I think I made the right one. This way I have more time to rehabilitate between my last competition and the start of the next training program.
I did a bit of easy multi pitching before I stopped climbing completely in the beginning of October in order to start a rehabilitation program.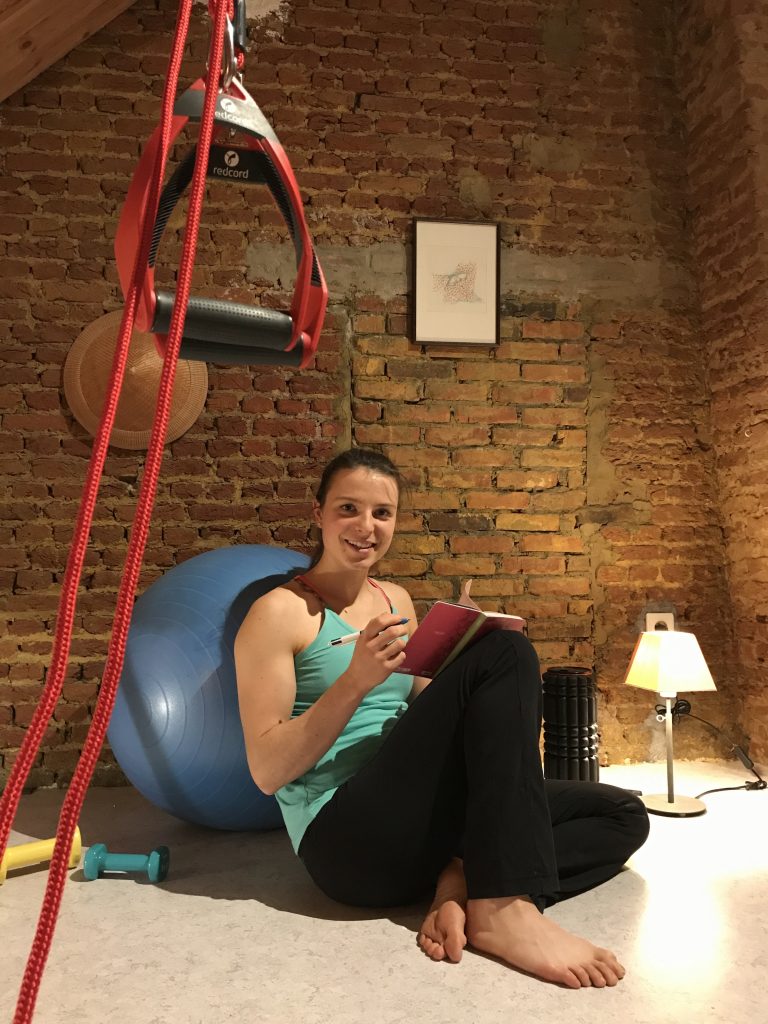 The physiotherapist I recently started working with is convinced that one of the causes of my elbow injury is an imbalance in my shoulders and hips. So I started an all-body rehab by doing mobilization and stabilization exercises. That should be good for my whole body as well as for my elbows.
After 2 weeks, I had already made some nice progress and we were able to add some elbow-specific (eccentric) exercises to the program.
There are still climbing goals that I would like to achieve, but right now I need to be completely focused on the rehab of my injury.
It is a time with quite a bit of uncertainty and questions, but I'm grateful for what I can learn throughout the process.